An extremely compassionate novel, "Punch Escrow" deals with a plausible future. In the recent times, many such books and T.V. series have become really popular. One of my personal favourites is "Netflix's Black Mirror"(If you have not watched it yet, you definitely should).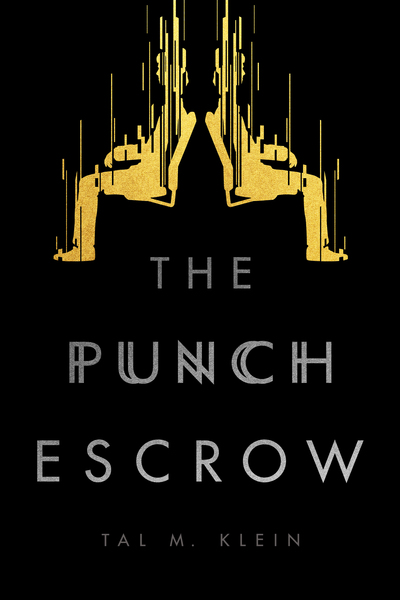 This book starts off on a very positive note, in an idealistic utopian future world where everything is merry and jolly. It's the year 2147. Advancements in nanotechnology have enabled us to control ageing. We've genetically engineered mosquitoes to feast on carbon fumes instead of blood, ending air pollution. And teleportation has become the ideal mode of transportation, offered exclusively by International Transport—a secretive firm headquartered in New York City. Their slogan: Departure… Arrival… Delight!
Joel Byram, our smartass protagonist, is an everyday twenty-second-century guy. He spends his days training artificial intelligence engines to act more human, jamming out to 1980's new wave—an extremely obscure genre, and trying to salvage his deteriorating marriage. Joel is pretty much an everyday guy with everyday problems—until he's accidentally duplicated while teleporting.
Now Joel must outsmart the shadowy organization that controls teleportation, outrun the religious sect out to destroy it, and find a way to get back to the woman he loves in a world that now has two of him.
Like I said before: if you watch "Black Mirror", you will get a lot of context to what goes on in this book.
Halfway through, the book gets really dark and murky with all the awesome plot twists and new characters. My stomach is literally on the verge of bursting into pieces as I can not give out more, as that would result in awkward spoilers that you would later curse me for. I only say that you would not be disappointed in the end.
Klein's writing style is impressive, captivating and beautifully paced. The plot is not at all confusing or too complicated, just the right amount to keep you turning the pages. The timeline has been taken good care of and research is perfect. I could not find any prominent plot holes or illogical explanations, and I love the work more because of that.
This book got me into reading sci-fi again!
Get the book from Amazon India for a discounted price HERE
P.S. I am really scared about our future! I have been for quite a while now…
Seeya
XOXO
Jishnu